Roomba® j7+, i3+ EVO, and i7+ Refill Kit
Black Firday Deal: 50% off $120 or more on select accessories - Limited Time Offer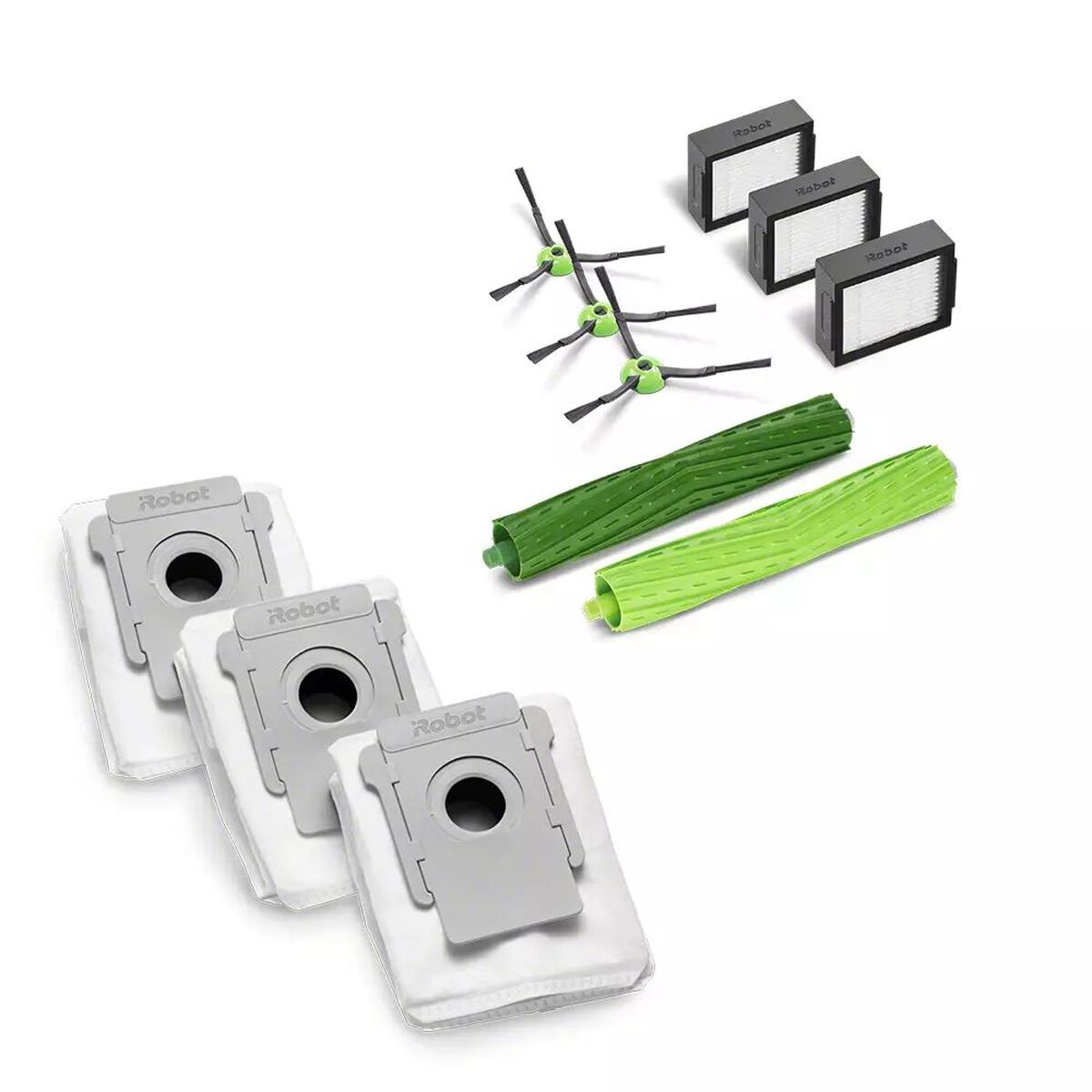 Bags fit all Clean Base® Automatic Dirt Disposal models-Roomba® j7+, Roomba® i3+ EVO, or Roomba® i7+
Roomba® j7+, i3+ EVO, and i7+ Refill Kit
Black Firday Deal: 50% off $120 or more on select accessories - Limited Time Offer
Bundle includes
Replacement Dirt Disposal Bags, 3-Pack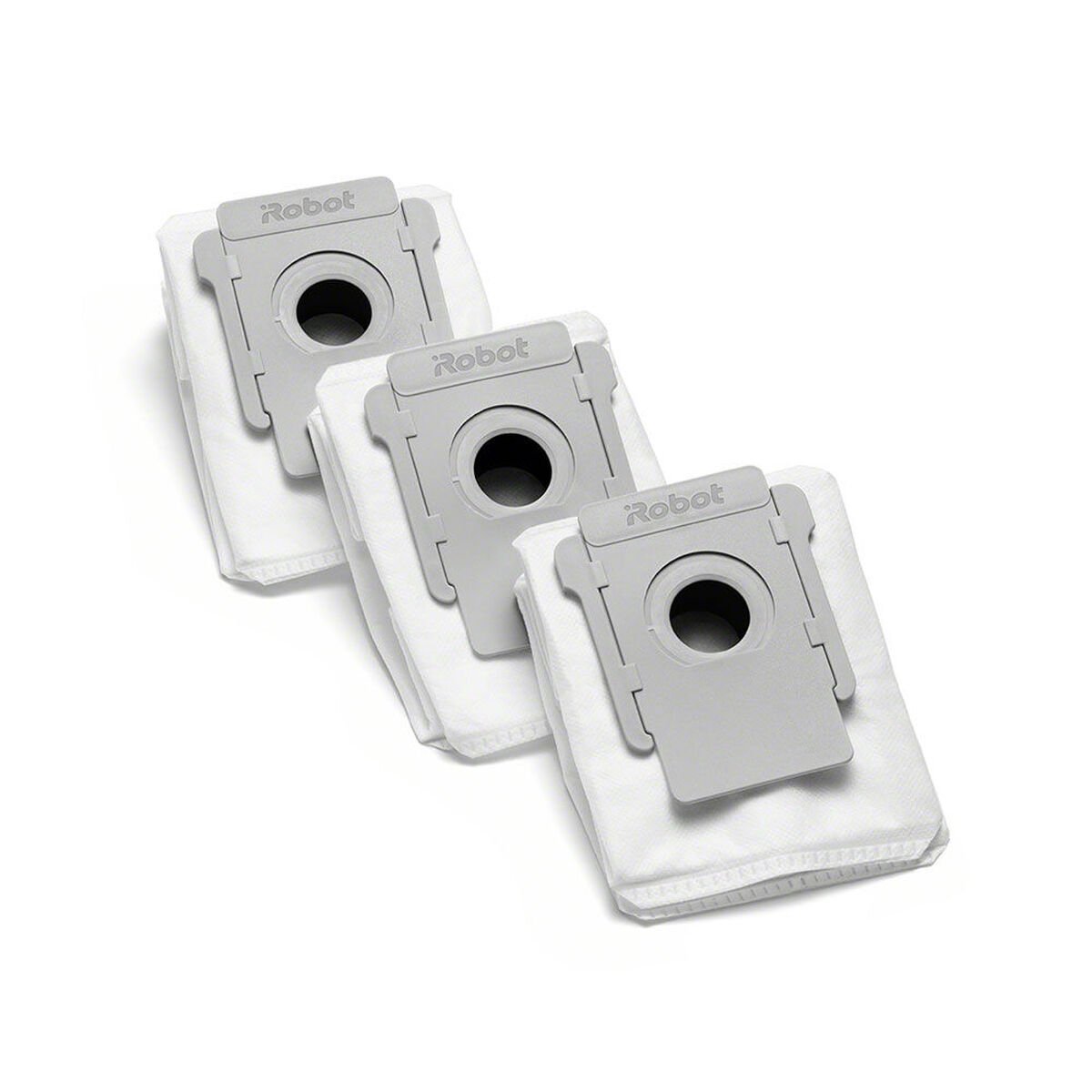 Replacement Dirt Disposal Bags, 3-Pack
iRobot® Roomba® Replenishment Kit for j & i Series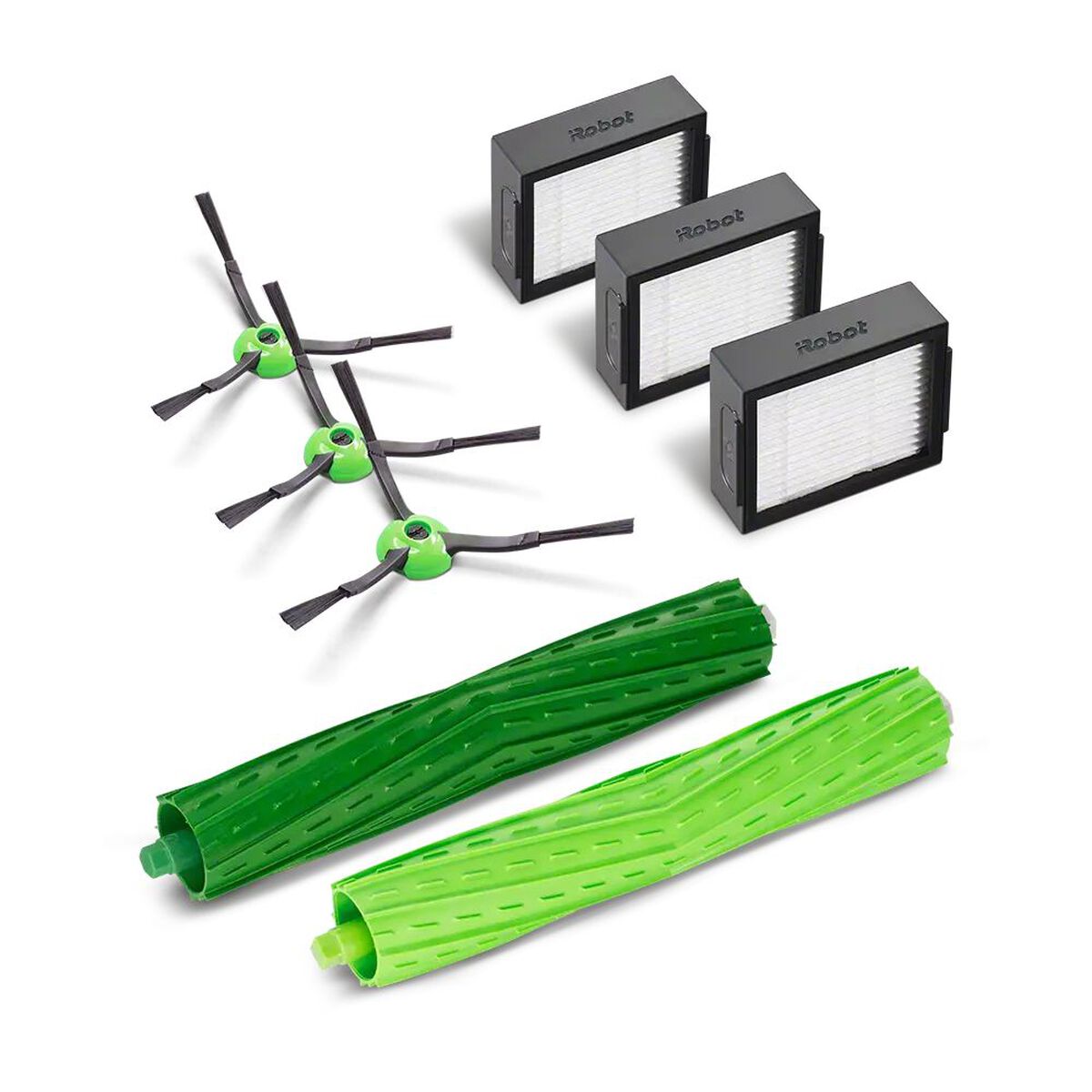 iRobot® Roomba® Replenishment Kit for j & i Series
Roomba® j7+, i3+ EVO, & i7+ Refill Kit
Everything you need to perform regular maintenance on your Roomba® robot vacuum.
3 High-Efficiency Filters: Traps 99% of dog and cat dander allergens.
3 Edge-Sweeping Brushes: Specially designed at a 27-degree angle to sweep debris away from edges and corners and into the cleaning path to be suctioned off your floors.
1 Set of Dual Multi-Surface Rubber Brushes: Unique Dual Multi-Surface Rubber Brushes don't get tangled with pet hair. Brushes adjust and flex to stay in constant contact with carpets and hard floors.
Dirt Disposal bags
Enclosed bags hold dirt and debris for easy disposal without the cloud of dust. Fits all Clean Base® Automatic Dirt Disposal models.
How do I replace Clean Base® Dirt Disposal bag?
To purchase replacement bags
Please visit the iRobot Store - Parts and Accessories or use an authorized retailer to order a part.
To replace a full bag
If there is a solid red LED lit up on your Clean Base® Automatic Dirt Disposal, this means the bag will need to be replaced.
Follow these simple steps to replace the bag.
Lift up the lid of the canister lid to open.
Pull up on the plastic card leading to the vacuum port and lift up to pull the bag out of the canister.
Note: This will seal the bag so no additional dust or debris can get out.
Discard the used bag.
Place a new bag into the canister, sliding the plastic card into the guide rails.
Press down on the lid making sure it is firmly closed.
Note: The solid red LED can also mean a bag is not being detected. Please ensure the bag is fully secured into your Clean Base® Automatic Dirt Disposal before closing the lid.
Note: To achieve optimal performance with your robot and Clean Base®, clean and/or replace your robot's filter, as needed.
This Kit includes:
3 High-Efficiency Filters
3 Edge-Sweeping Brushes
1 set of Multi-Surface Rubber Brushes
3 boxes of Dirt Disposal Bags
Why buy at iRobot.ca
Free shipping & returns on all robots
Your Privacy Is our Priority
Responsive Customer Service