Roomba® Washable Bin for Roomba® Self-Emptying i and j series Robot Vacuums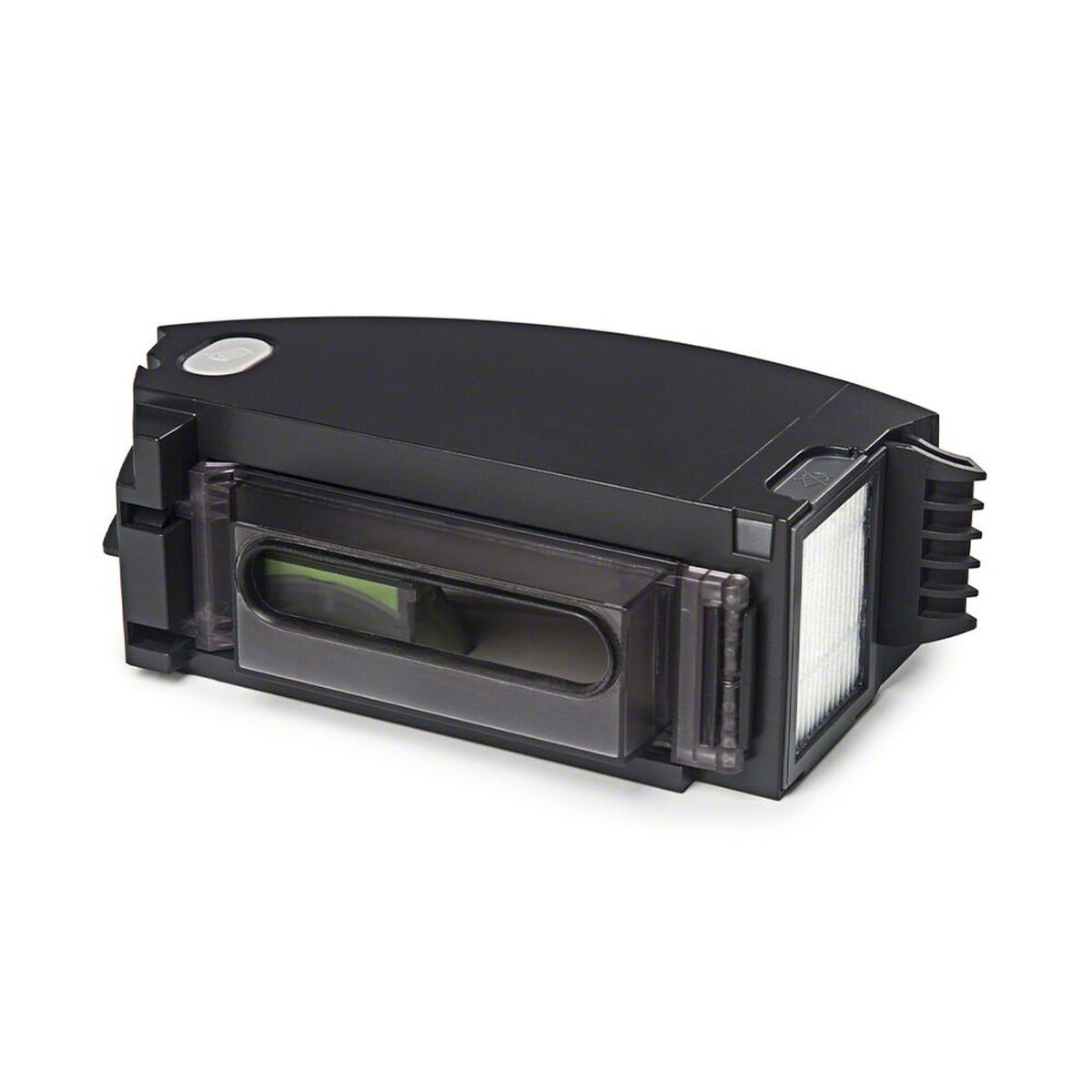 Roomba® Washable Bin for Roomba® Self-Emptying i and j series Robot Vacuums
Roomba® Washable Bin for Roomba® Self-Emptying i and j series Robot Vacuums
Availability:
This item is currently not available
Availability:
This item is currently not available
With a washable dust bin, keeping your Roomba® robot vacuum clean has never been easier. Replacement washable bin for the Roomba® Self-Emptying i and j series Robot Vacuum. Simply rinse away dirt or debris left behind in the dust bin.
How do I clean the Roomba® i Series bin and filter?
Use the following procedure to regularly clean the Roomba® e Series, i Series, and j Series Robot Vacuum Bin.
Press the bin release button on the back of the robot to remove the bin. The bin release tab has a bin icon on it.

Open the bin door to empty the bin. The bin door release button has a bin icon.

Grasp the side of the filter to remove the filter from the left side of the bin.

Shake off debris by tapping the filter against your trash container. Then, replace the filter..

Note: Filters are not designed to be washed or to come in contact with liquid.

Rinse out excess debris with warm water and allow the bin to dry. Ensure the bin is completely dry.

Note: The bin is designed to be rinsed by hand only. It is not dishwasher safe and should only be cleaned by rinsing with warm water.

Place the filter back into the bin.

Slide the bin into the bin slot, securing it into place.
What's in the box:
1 Washable bin (compatible with the Roomba® i7+ and j series)
iRobot.ca makes holiday shopping easy
Free shipping & returns on all robots
Your Privacy Is our Priority
Award-Winning Customer Care